You may be prompted to enter credentials every time you access JIRA administration.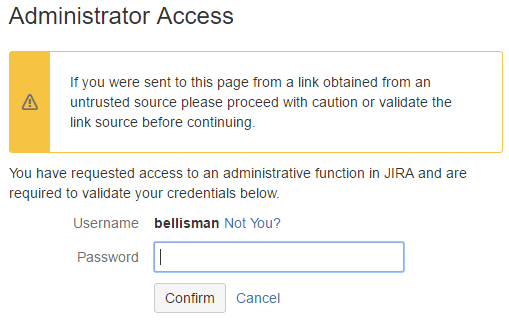 To remove, make changes to the jira-config.properties file (located in the JIRA application home directory) . This file may not exist if you are using a new installation or an upgraded installation where your previous JIRA application versions had never been customized. If this file does not exist, create it using a text editor.
Add "jira.websudo.is.disabled = true" to jira-config.properties file and restart JIRA.